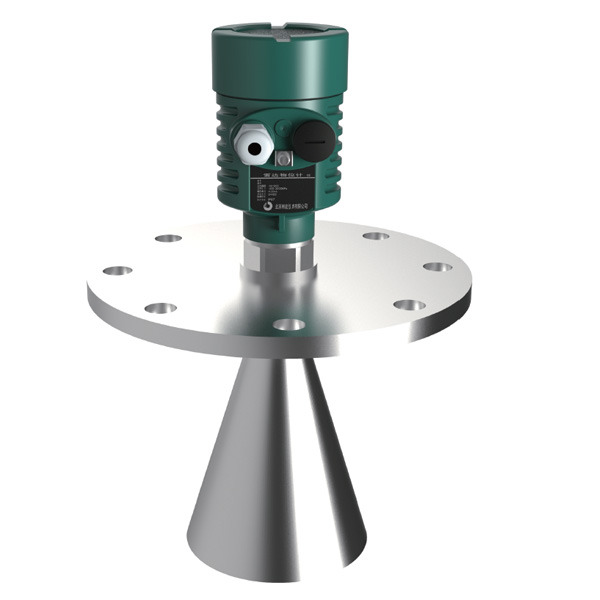 6.8GHz Pulse Radar Level Instrument
Ultrasonic flow meter is for liquid flow measurement. Inline or portable ultrasonic flowmeter is available. In stock and...

SHLT02 Diffusive Silicon Series level transmitters is hydrostatic level transmitter. They are the extension and developm...
Overview:
The extremely narrow microwave pulse emitted by the antenna on radar level instrument can travel at the speed of light and part of its energy, which is reflected off the surface of target medium, is received by the very same antenna. The time lapse between pulse emission and reception by the antenna is proportional to the distance between the surface of target medium and the reference point on antenna. However, due to the fact that the electromagnetic wave is transmitted at extremely high speed, which leads to the tiny time lapse(nanosecond level)and makes it difficult to be identified, SKRD 5X series of radar level instrument have adopted a special demodulation technology, enabling itself to detect the time lapse between pulse emission and reception correctly, and eventually generate accurate measurement result.

Features:
Equipped with advanced microprocessor and unique EchoDiscovery echo processing technology, the radar level instrument can be used under various hazardous process conditions.
The false echo storage function enables the instrument to detect the true echo with the presence of multiple false echoes and eventually generate accurate measurement results.
There are multiple options available in choosing various process connection and detection component, which enables SKRD5X series radar level instrument to be applied in a broad array of hazardous applications, such as high temperature, high pressure, small dielectric constant and so on.
The guided wave radar level instrument, with pulses as its working tool and extremely low emission power, can be mounted on various metal or nonmetal vessels, harmless towards the environment and human beings.
we will contact you within 24 hours.