Tough job for the vinegar flow rate measurement
Acetic acid has the chemical formula CH3COOH, which is an organic monobasic acid and is the main component of vinegar. To measure vinegar flow rate, we should know that it is kind of slight corrosive fluids; it can erode some material, so we choose pay attention to the flow meter wet parts material, we often choose stainless steel 316 or PTFE , PFA material flow meter.
Acetic acid ( Vinegar ) Flow meter Types
Many kinds' principles flow meters and flow sensors are available, and only by selecting the appropriate instruments according to the targeted fluid and purpose will the required results are obtainable.
a.
Magnetic Flow meter to measure acetic acid flow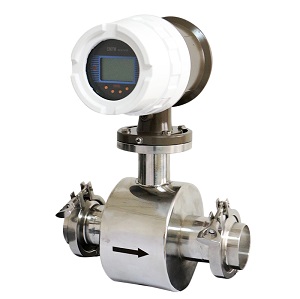 The first choice of vinegar flowmeter is the electromagnetic flowmeter, because the conductivity of acetic acid meets the requirements of mag meter, and mag flowmeter has low cost, wide measurement range, simple installation requirements and conditions, so the electromagnetic flowmeter measures the flow of acetic acid Preferred. We often choose PFA or Teflon lined wet parts material for the magnetic flow meter. We often choose 1/2", 1", 1.5", 2" size mag flow sensor to measure vinegar.
b.
Liquid Turbine Flow meter to measure vinegar flow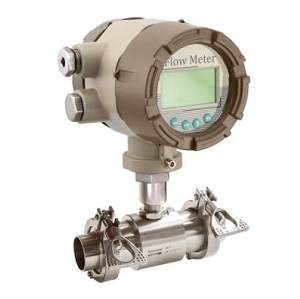 By selection stainless steel 316, we can also take measurement of vinegar flow rate. Turbine flowmeter is a speed type flowmeter. A turbine is placed in the center of the pipeline, and both ends are supported by bearings. When the fluid passes through the pipeline, it impacts the turbine blades and generates a driving torque to the turbine. Silver Automation Instruments sell low price cost turbine flow meter from China flow meter factory. We sell turbine flow sensor with pulse output , or turbine flow transmitter with 4-20mA output, LCD digital display to show acetic acid flow rate and total vinegar flow passing the pipeline.
c.
Variable Area Flow meter for acetic flow

Rotameter is the most commonly used flowmeter in industry and laboratories. It has simple structure, intuitiveness, low pressure loss and convenient maintenance. VA flow meter is suitable

for measuring small flow through pipe diameter D<8 inches, and it can also measure the flow of corrosive liquid. We choose PTFE lined metal tube rotameter for acetic flow measurement.
Sanitary flow meter for vinegar flow measurement
Beside flange process connections, we can also provide sanitary process connection for vinegar flow meter, such as tri-clamp process connection. Hygienic flow meter for acetic acid is important.
Flange connection with stainless steel is also important, Silver Automation Instruments offer many kinds flange standard , such as ANSI flange, DIN flange, JIS 10 K Flange .,etc.