Why Formic acid is hard to measure flow rate?
Formic acid is an organic substance with the chemical formula HCOOH, which is the simplest carboxylic acid. Formic acid is a colorless liquid with a pungent odor. Formic acid is very acidic and corrosive, which can stimulate skin blistering. Exist in the secretions of bees, certain ants and caterpillars. It is an organic chemical raw material and also used as a disinfectant and preservative. It can be arbitrarily miscible with water, ethanol, ether and glycerin, and is miscible with most polar organic solvents, and has certain solubility in hydrocarbons. It is corrosive and aggressive, so it is tough job to measure the flow rate, because it can erode the flow sensor.
Formic acid Flow Meter Types
a. Electromagnetic Flow meter to measure formic acid volumetric flow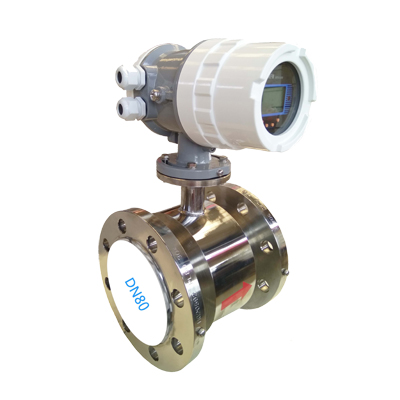 Electromagnetic flowmeter is an instrument that uses the principle of electromagnetic induction to measure the flow of conductive fluid based on the electromotive force induced when the conductive fluid passes through an external magnetic field. It is a kind of inline industrial flow meter, it has no moving parts, the only wet parts are liner and electrodes, by selection proper type electrodes and liner material, and we can easily take measurement of formic acid. Different concentration acid and different temperature, different electrodes material is selected. For example 10% formic acid and 60% formic acid, the later one is obviously more corrosive.
See below table for different concentration and temperature, choose different electrodes material:
Liquid

Electrodes Material

Liner

Name

Concentration

Temperature

Stainless steel 316L

Hastelloy

C

Titanium

tantalum

Teflon

PFA

formic acid

10~50%

Room

N

A

A

A

A

A

A

10~50%

65 ℃

N

B

A

A

A

A

A

60%

65 ℃

N

B

B

A

A

A

A

50~100%

Boiling

N

N

N

A

A

A

A
A: Good B: Short service life N:Cannot use
Electromagnetic flow meter is a kind of digital acid flow meter with LCD digital display to show acid total flow and instant flow, it output 4-20mA & pulse output, it has HART protocol option and RS485.
b. Variable Area Flow meter to measure Formic acid flow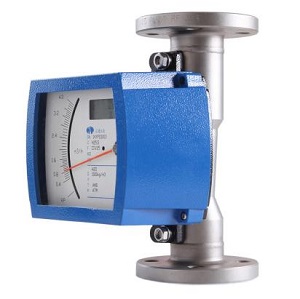 Rotameter measures the fluid based on the throttling principle, but it changes the flow area of the fluid to keep the differential pressure between the top and bottom of the rotor constant, so it is also called a variable flow area flowmeter, also called a float flowmeter. This kind of flowmeter can have a variety of material options, such as 316 stainless steel, 304 stainless steel, and PTFE materials. By choosing teflon material, we can easily measure corrosive liquids, such as formic acid.
It can be a kind of simple flow indicator without any power supply, it can also with flow transmitter to have 4-20mA output, this kind of digital rotameter is now widely used in many industries.
c. Positive displacement flow meter for formic acid flow meter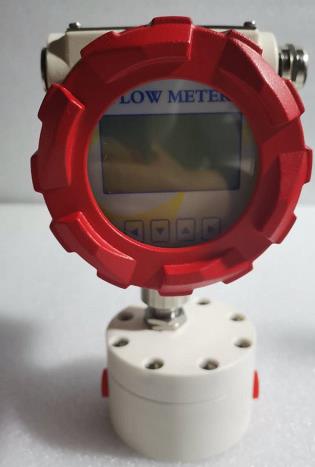 We have gear flow meter which is a kind positive displacement flow meter ( PD flow meter ) to measure aggressive liquid, such as hydrochloric acid, formic acid, acetic acid ,perchloric acid, hydroiodic acid, sulfuric acid, hydrobromic acid, hydrochloric acid, nitric acid, iodic acid, oxalic acid (oxalic acid), sulfurous acid, phosphoric acid, pyruvic acid, nitrous acid.
The material for the gear flow sensor is PP or PTFE(Teflon), it is low cost PD flow meter with pulse output, it even can be with digital display , 4-20mA output, RS485 or HART.