2 inch magnetic flow meter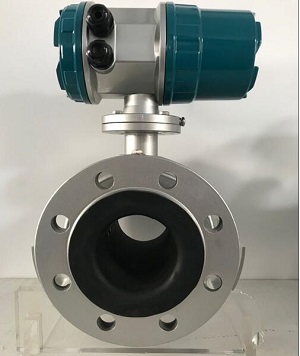 Overview
Electromagnetic flowmeter is a type flow measuring instrument developed rapidly with the development of electronic technology in the 1950s and 1960s. Full bore mag meter is an instrument that uses the principle of electromagnetic induction to measure the flow of conductive fluid based on the electromotive force induced when the conductive fluid passes through an external magnetic field. It is a kind of digital 2" flow meter for liquid, like clean water, tap water, River.,etc
Application:
Sanitary flow meter to measure clean water, juice
Water, sewage, sea water, brine, mud and ore slurry, chemical solution
Acid, alkali, salt solution, hydrochloric acid, acetic acid, oxalic acid, ammonia, phosphoric acid and 50% sulfuric acid, sodium hydroxide, potassium hydroxide
Technical Specifications for 2" electromagnetic flow meter
2" flow meter flow range: 3- 60 m3/h
Digital display to show liquid instant flow and total flow, remote display or integral display
Output current 4-20mA & pulse
Communication options: MODBUS,HART, PROFIBUS-DP
Inline 2" flow meter, option for insertion flow meter when the size higher than 4"
Flow meter material option: carbon steel, stainless steel 304 or 316
Power supply: 24VDC , 220VAC or battery power supply
Option flow units: GPM, m3/h, liter/h,kg/h
2 inch flow meter- Liquid turbine type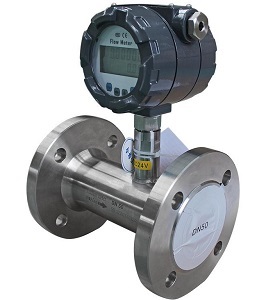 Turbine flowmeter is a type of velocity flowmeter. When the measured fluid flows through the turbine flowmeter sensor, the impeller rotates under the action of the fluid, and its speed is proportional to the average flow velocity of the pipeline. It is used to measure the flow rate of fluid flowing through a closed pipe. It can be used to measure liquid or gas.
Applications:
Petroleum, organic liquid, inorganic liquid, liquefied gas, natural gas, coal gas and cryogenic fluid
Boiler soft water (deionized water), pure water (highly distilled water)
Gas, oil, low and medium viscosity liquids, such as water, emulsions, glycol mixtures and light oils
Technical Specifications for 2" turbine flow meter
Flow range: 4-40 m3/h
Turbine flow meter with pulser to have pulse output
Option with digital display to show instant flow or total flow
24V DC or battery power supply
Hart or Modbus communication options
Not suitable to measure viscous liquid.
2" flow meter -Thermal mass gas flow meter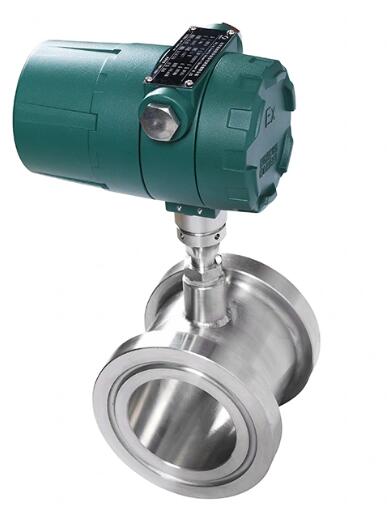 Thermal gas mass flow meter is a type of gas flow sensor used to measure and control the mass flow of gas. It is designed based on the principle of thermal diffusion (heat conduction). The instrument uses a constant temperature difference method to accurately measure gas. It can be used in petroleum, chemical, Detection of air, oxygen, nitrogen, hydrocarbon gas, natural gas, coal gas and other gas flow in industrial sectors such as iron and steel, metallurgy, electric power, light industry, medicine, and environmental protection.
Technical Specifications
Large range ratio: 1:200, wide measuring range of flow velocity: 0.5Nm/s~100Nm/s;
Power supply mode: 24VDC and 220VAC
Option with relay outputs
Measure gas mass flow without temperature and pressure compensation;
2 inche flow meter- Vortex flowmeter for steam measurement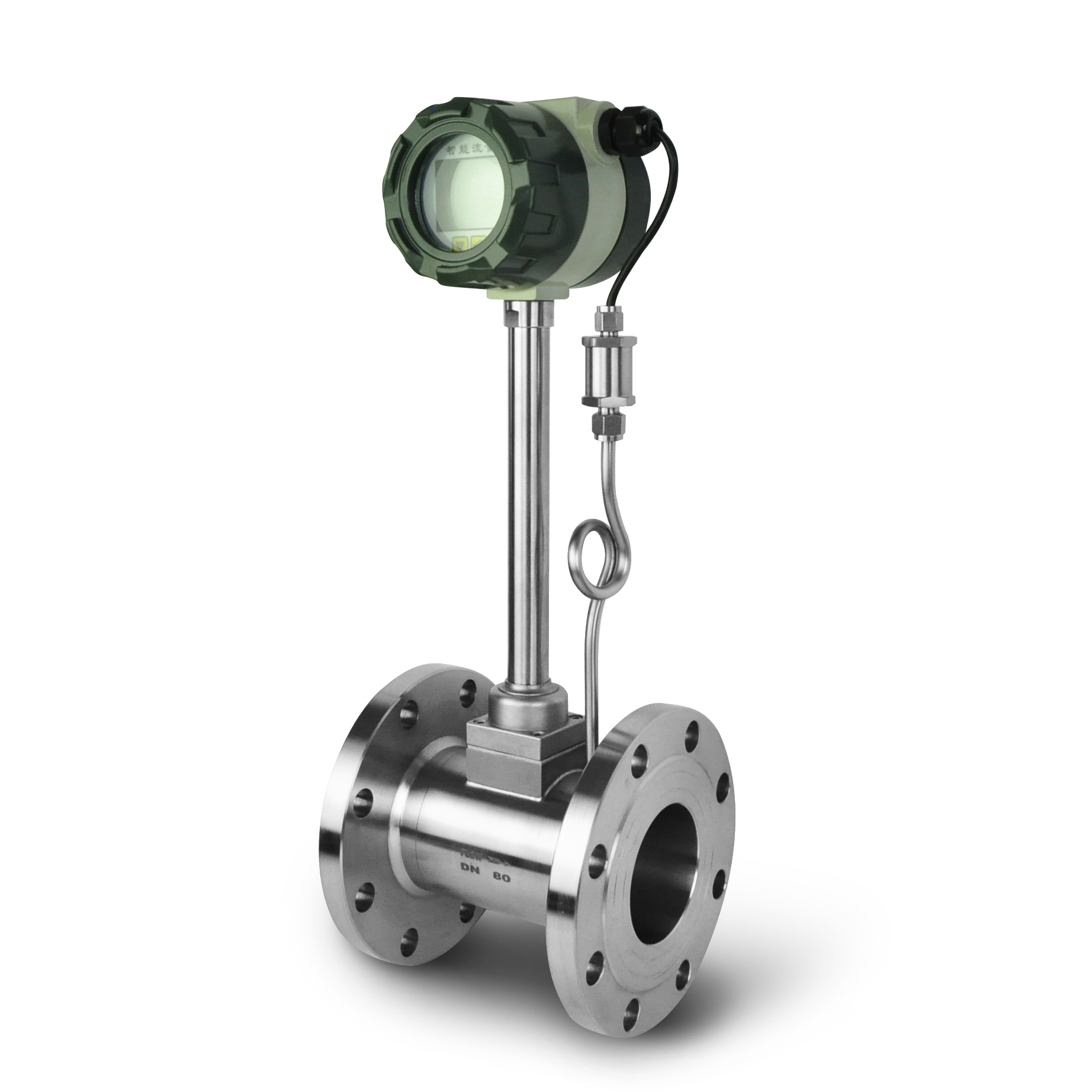 Vortex shedding flowmeter is a volume flowmeter that measures the volume flow of gas, steam, vapor or liquid, it is based on the Karman vortex principle.
Features:
2" vortex flow meter is inline type industrial flow meter
Small pressure loss, large measuring range, and high accuracy
It is hardly affected by steam density, pressure, temperature, viscosity
There are no movable mechanical parts, need little maintenance
Suitable for high temperature vapor mass flow measurement, max reaches to 350°C
Frequency output, or pulse output, or 4-20mA output
Built in temperature and pressure sensor to have multi parameters measurement