What is 6 inch water flow meter?
6" water flow meter refers to the size of the flow meter for measuring water consumption is 6 inches that is DN150. There are many type flow meters for measuring water flow rate, which can be 6" turbine water flow meters, 6" vortex water flow meters, and 6" mass water flow meter, 6 inch rotameter, 6" variable area flow meter,6" electromagnetic water flow meter, METAL TUBE FLOW METER ,6" orifice plate water flow sensor, V cone water flow meter, mechanical water flow meter, water flow meter with register, portable ultrasonic flow meters, Positive Displacement Water Type Flow meter, clamp-on water flow meter, Non Invasive Water Meters , 6 inch external flow meter non contact ,PD water flow meter, etc. The choice of different water flow meters is mainly based on the customer's budget, the type of water, customer's design book, flow meter functions.etc
How to choose 6" water flow meter?
To choose correct DN150 water flow meter, we should first know what kind of water you measure?
Types of water: pure water, clean water, municipal water, fresh water, fire-fighting water, chilled water, RO water, soft water, raw water, rain water, geothermically heated water , hot condensate water, sea water, drinking water, hard water, hot water, sewage, acid water, portable water ,river water, tap water, industrial sewage, boiler inlet water, Chlorinated Water ,borehole Water ,distilled water, effluent waste water with suspended particles, purified water, mineral water, deionized water, etc.,
For Different water, we use different flow meters principles. Electromagnetic flowmeter can measure most type water, except some non-conductive RO water, de-ionized Water , DM Water ,pure water, deionized water, etc. To measure RO water, pure water, deionized water volume flow rate, we can choose 6 inch turbine flowmeter or vortex flowmeter. The mass flow meter can measure all the above water, whether it is pure water or dirty water or water with suspensions. But the price cost of Coriolis flow meter is not cheap.
6" Electromagnetic Water Flowmeter-Cheap electronic Water Flowmeter
The electromagnetic flowmeter is made according to Faraday's law of electromagnetic induction, and is used to measure the volume flow of conductive water or water volume totalizing.
Size: 6 inch, DN150
Flow range for 6 inch water flow meter: 30-600 m3/h, 132-2641 GPM.
With remote electronics or integral digital display
Liner selections for 6" mag flow sensor: Teflon, rubber, polyurethane (PU),PFA,
Electrodes material for flow sensor: 316L SUS, Hastelloy B, Hastelloy C, Titanium, tantalum, tungsten carbide, Platinum .,etc
Process connection: Flange end connection, RF, 6", ANSI 150LB, #300, 600LB, JIS 10K, PN16,PN25, PN40.,etc
Install position: 6 inch vertical water flow meter or 6" horizontal water flow meter with electronic display
Pipe material: ductile iron water pipe, PVC pipes, cement, stainless steel pipeline.,etc
Eletronic water flow transmitter: RS485 Modbus RTU; option with HART protocol, pulse output, current 4-20mA output or frequency output;
Power supply: 24V DC or 220V AC power supply 6 inch water flow meter or battery operated 6 inch water flow meter;
6 inch water flow meter price starts from $ 560
6 inch
Non Invasive Water Meters,
clamp-on water flow meter
,
portable ultrasonic flow meters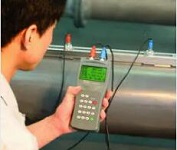 6 inch rotameter water flow meter ,
variable area flow meter
,metal tube rotameter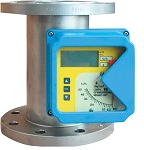 6 inch Coriolis mass water flow meter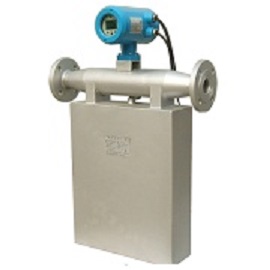 6 inch turbine water flow meter