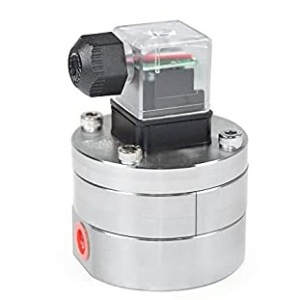 Flow Meter for Polyurethane Foam Machine
Micro Coriolis flow meter/controller is designed for very low flow measurement, such as 40 g/h, 10 kg/h.etc, and integra...

Oval gear flow meter and Coriolis mass flow meter are both suitable instruments for low flow and high viscosity flow rat...
High pressure, high viscosity, and small flow rate flow meters are applied to polyurethane foaming machines, PU foam dosing unit.

On the polyurethane high-pressure foaming machine, it is necessary to detect the small flow rate polyurethanes, epoxy and other reactive polymer which will run at high pressure, those liquid are high viscosity liquid. It has very high demand of the flow measurement: small flow rate, micro size, high pressure micro flow meter, high viscosity flow meter and low price cost.

For example, the combination polyether flow meter can be as low as 10m/min, with viscosity of polyurethane(POL) can be 2000 cp and a pressure of 150 bar through a plunger pump to push the viscous polymer, PU, resin and so on. The flow meter outputs a pulse signal that is transmitted to the PLC, when there is a difference between the set flow rate and the flow rate of the micro flow meter, proportional control needs to be achieved through a pump or valve, high pressure and high viscosity dosing flow meters used for polyurethane foam applications.

Silver Automation instruments offer polymer, polyurethanes flow meters to realize advanced control system of foamed, moulded, sprayed and insulated units.

we will contact you within 24 hours.