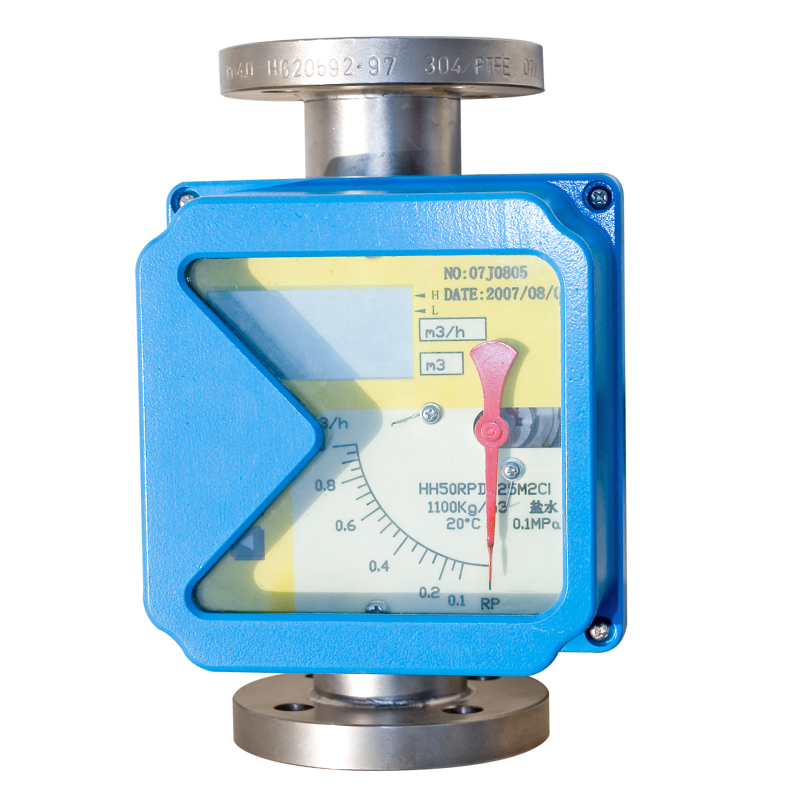 Service: Ethanol
Flow meter size: 2" (50mm)
Function: Flow
Mounting: On line, vertical, from bottom to up
Power Supply: Local. None (24V DC or 220VAC power supply option)
Conn. Size Type, Rating: 2" flanged 150# RF
Packing or O-Ring material: Teflon
Enclosure Type: Protective tube sleeve
Metal tube material and float Mtl.:316 s.s
Flow eter Scale: Length & Type 80mm
Meter Scale Range:0-30 m3/h
Rated Accuracy: 1.5%
Hydraulic calibration required
Ethanol Process data:
Operation specific Gravity (Liq):0.792
Max. Operation viscosity: 0.62 cP
Pressure (MIN / NOR / MAX):1 to 5 brag
Temperature (MIN / NOR / MAX):20 to 55 deg C
Max allowable pressure drop: 150 mbar
Above is sample flow meter for ethanol flow measurement, please send your specific inquiry to us, we will choose proper type metal variable area Flow meter and quote the low price for you. Click below for more technical specifcations about rotameters.
we often use liquid turbine flow meter to measure ethanol also.