An in-line fuel flow meter measures the quantity of fluid that flows through any mechanical device. These meters can have either a digital or a mechanical display that shows the flow rate of the fluid. Some of these meters work by sending out electrical pulses to a sensory system. You can convert these pulse signals to the appropriate flow rate.
In-line fuel flow meters can be of oval gear flow meter, liquid turbine flow meter or Coriolis flow meter. The liquid turbine and Coriolis flow meters are digital flow meters. The Oval gear flow meter is a mechanical flow meter.
Turbine fuel flow meter for fuel oil flow measurement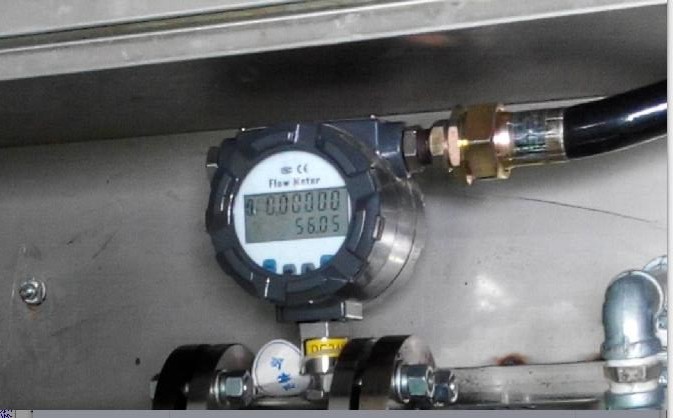 The turbine fuel flow meters measure the quantity of fluid or flow rate. It uses the mechanical energy of the fluid to measure its flow rate. The fluid rotates a turbine within the meter. You can calculate the proportional flow rate by using these rotations. You can determine the quantity of fluid flowing at any given point with the flow rate.
The fluids rotate the turbines at an angular velocity proportional to its flow rate. The angular velocity results in the generation of pulsed signals. These pulsed signals are proportional to the speed of the rotor and fluid flow rate
Why use the turbine flow meter for fuel?
Turbine flow meters have many advantages that make it versatile and easy to install. Some of the other benefits include
a. Accurate and repetitive measurements at a low cost.
b. Suitable for measuring thin and viscous liquids.
c. It has a good turndown rate.
d. Suitable in high-temperature application
e. Has low-pressure drop across the meter.
f. Applicable for hygienic, sanitary and hazardous areas.
g. Easy to install and repair with low cost of ownership.
h. Can have an integrated or remote display
Oval gear flow meter for fuel oil flow rate measurement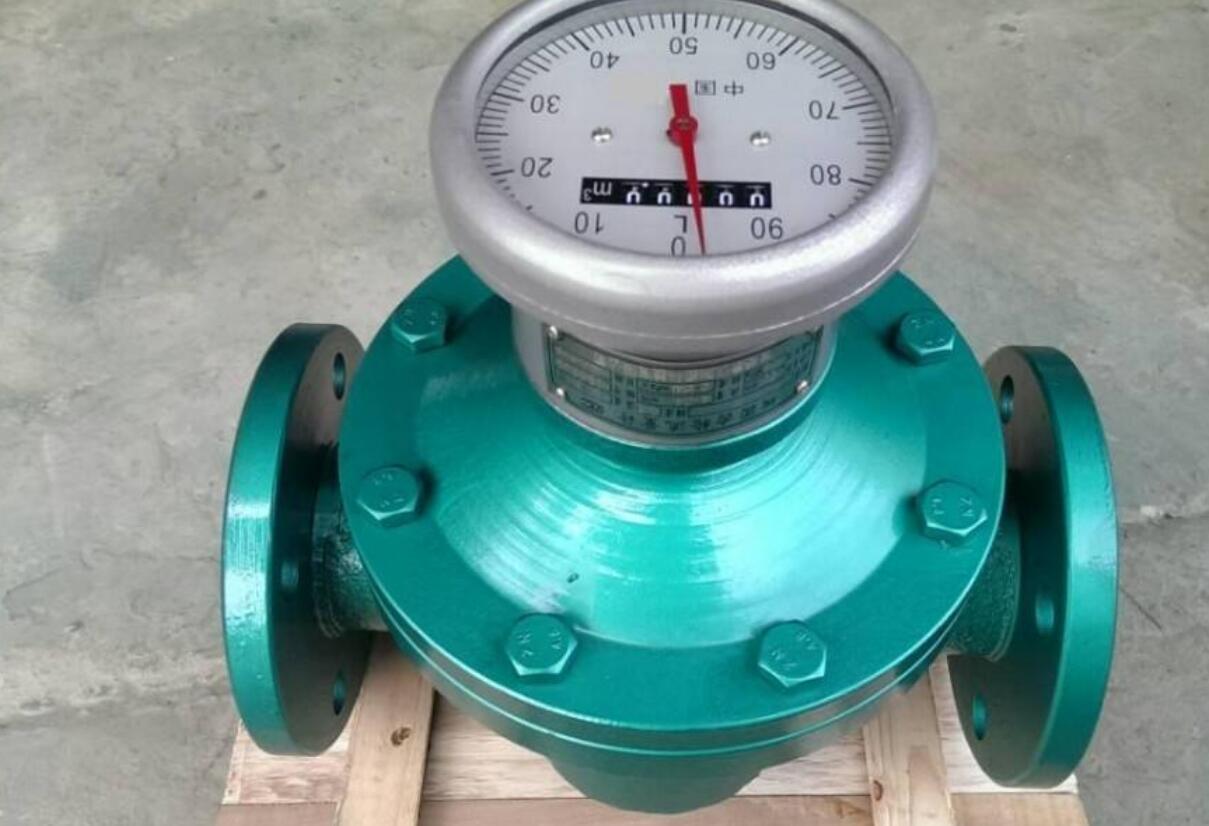 Oval gear flow meters are traditional, mechanical and positive displacement flow meters. It has oval-shaped gears that rotate within an assembly as a fluid passes through them. The differential pressure of the fluid causes gears to rotate. It pockets some fluid between the gears and it empties the fluid into the downstream flow.
A contactless sensor usually measures the rotary motions of the oval gear flow meter. You can process these measurements to determine the fluid flow rate.
Why use the oval gear flow meter?
a. Simple to install.
b. Measurements are highly accurate.
c. It has low maintenance.
d. No need for straight pipes to measure.
e. It has a very high turndown ratio.
f. The measurement accuracies are unaffected by
Viscosity changes.
g. The pulse or mechanical registers need not be powered.
h. Its robust design is suitable for heavy-duty industrial use.
Coriolis flowmeter for fuel flow measurement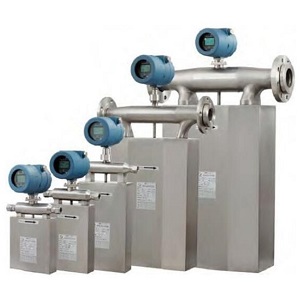 The Coriolis flowmeters are applicable in various industries. Industries such as beverages, oil, gas, food, and chemicals use Coriolis meter to measure the flow rate.
Coriolis flowmeter provides a direct measurement of mass flow rather than volume flow. Most of the industries prefer mass flow measurement for measuring.
Why use Coriolis flow meter for fuel oil measurement
a. It measures the fuel flow rate of mass with high accuracy.
b. Suitable for environments with fluctuations in temperature and pressure.
c. It does not contain moving parts or obstruction in the fluid.
d. Its design is best suitable for hygienic as well as in hazardous areas.
e. It has a low cost of ownership.
f. A multivariable design of Coriolis meter enables multiple measurements from a single sensor.
h. Good choice for high viscosity fludis flow measurement