Affordable Excellence: Exploring Silver Automation's Cheap Level Transmitters
In the dynamic landscape of industrial processes and liquid level measurement, cost-effectiveness without compromising on quality is a pursuit that many seek. Silver Automation Instruments, a trailblazer in level measurement technology, stands at the forefront of this pursuit with its comprehensive range of cheap level transmitters. In this article, we'll take a deep dive into the offerings of Silver Automation, exploring the types of level transmitters available, their applications, and the array of configurations that cater to diverse industry needs.
Silver Automation Instruments: Quality and Affordability in One for level transmitters
When it comes to
level measurement
, the need for accuracy and reliability is paramount. Silver Automation Instruments understands this need and has responded with an impressive array of liquid and solids level measurement devices that don't break the bank. Whether you're in search of standard configurations or customized level sensors for liquids, powders, or aggressive substances, Silver Automation has the solution.
Exploring the Types of Cheap Level Transmitters
Ultrasonic Level Transmitter
: Ultrasonic technology has taken the industrial world by storm, and Silver Automation offers this technology at an affordable price point. Ultrasonic level transmitters employ sound waves to determine liquid levels accurately, making them suitable for various applications.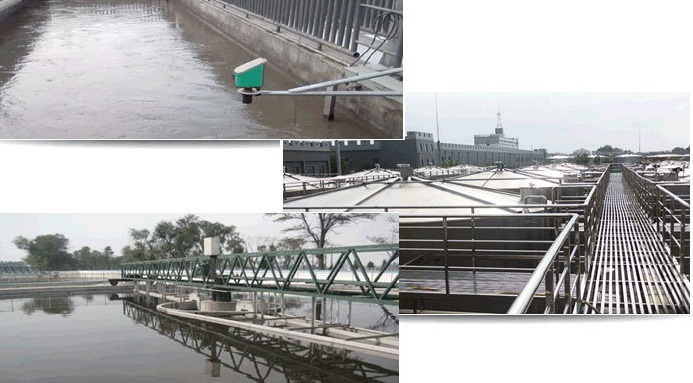 Radar Level Transmitter
: Radar technology provides an alternative to traditional level measurement methods, and Silver Automation's radar level transmitters bring this technology within budget. Radar waves offer non-contact level measurement, making them ideal for challenging environments.

Cable Type
Hydrostatic Liquid Level Sensors:
These sensors utilize the hydrostatic principle to gauge liquid levels. Silver Automation offers these sensors at an economical rate, making hydrostatic measurement accessible to a wider range of industries. It is a kind of cheap Submersible Level Transmitter, submersible level transmitters are designed to be immersed in the liquid they're measuring. Silver Automation's cost-effective submersible options cater to industries seeking reliable level measurement in liquids.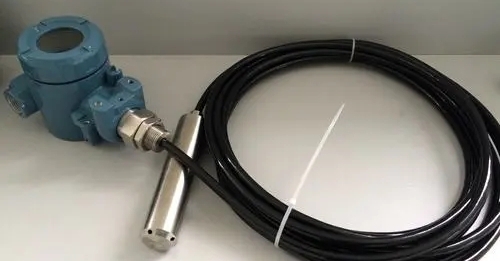 Wide Applications of Cheap Level Transmitters
The applications of Silver Automation's cheap level transmitters are as diverse as the industries they serve:
☑
Water and Wastewater Applications: In water treatment plants, reservoirs, and sewage systems, accurate level measurement is crucial. Silver Automation's cost-effective water level measurement transmitters provide reliable data to ensure efficient management.
☑
Pulp and Paper Industries: The paper manufacturing process relies on precise liquid level control. Silver Automation's level transmitters contribute to seamless operations, optimizing paper production.
☑
Chemical Process Industry: Harsh and corrosive environments demand accurate level measurement, such as HCL level meter,
sulfuric acid level sensors
. Silver Automation's transmitters, available for both corrosive and non-corrosive liquids, ensure smooth chemical processing.
☑
Food and Beverage Industries: Hygiene and safety are paramount in food and beverage production,such as
grain level measurement.
Affordable level transmitters from Silver Automation play a pivotal role in maintaining quality and adherence to standards.
Level Transmitters configurations Tailored to Your Needs
☑ Silver Automation Instruments understands that industries have unique requirements. To address this, their cheap level transmitters come with an array of configurations:
☑
Display Options: Choose between models with or without digital displays level sensor, based on your preference and operational needs.
☑
Output Variety: Silver Automation offers transmitters with 4-20mA output, RS485, Hart Protocol and PROFIBUS-DP compatibility, ensuring seamless integration into your existing systems.
☑
Power Supply Flexibility: Whether you require 220V AC or 24V DC power supply options, Silver Automation has you covered.
☑
Substance Compatibility: The range includes options for measuring corrosive and non-corrosive liquids, adapting to your specific environment.
☑
Process Connection: Choose between flanges or thread process connections to seamlessly integrate the transmitters into your setup.
☑
High Temperature Capabilities: For applications involving high temperatures, Silver Automation provides level sensor options that can withstand the heat.
☑
Complex working condition liquid level measurement: Some liquid level measurement may have bubbles, mist, corrosion, etc. We have good solutions to adapt to complex working conditions.
Silver Automation Instruments have cheap level transmitters on sale
Silver Automation Instruments has demonstrated that quality and affordability need not be mutually exclusive in the realm of level measurement technology. Their wide selection of cheap level transmitters, encompassing various technologies and configurations, opens the door to accurate and reliable level measurement for a diverse range of industries. From ultrasonic to radar and hydrostatic solutions, Silver Automation empowers industries with the tools they need to optimize processes and ensure smooth operations without stretching their budgets.