Ways in which producers can acquire a precisely detailed and accurate flow data.
It`s a recurring challenge maintaining an equilibrium between operations, maintenance and keeping to standards and regulations. In addition to the above, meeting deadlines and budget targets in this age of gas and oil industry is hard. They are met with tight environmental policies hence oil and gas producers are under lots of pressure. They have been evaluating options for treating waste water that is from drilling pad, all this without affecting the expensive cost of production negatively.
A lot of other inventions measure oil and gas application flow rate, example is the traditional DP  flow meters(such as V cone, orifice plate and so on) which its flow is that it's too sensitive to changes in pressure,
Coriolis flow meters
is also commonly used but its flaw is its bulky and expensive.
The recommended is the
Turbine flow meter
, this is due to its ruggedness if need be, hence easy to perform efficiently in worst conditions. It provides consistent highly accurate measurement of chemicals, oil and water, all this at a pocket friendly price cost.
The Know how around the technology
Measuring a clean steady and medium to high speed flow of viscosity fluids, especially the ones that are pump intensive oil field environment, this is Turbine flow meter`s specialty. The commonly applied non-corrosive liquid, water, diesel, fuel gas, natural gas on oil and gas production and other industries, the mechanical integrity and accuracy measurement are maintained.
An inflow straightener is where fluid entering the turbine flow meter sensor passes first hence reducing its flow turbulent pattern. The turbine rotor rotates to a speed equal to the fluid`s velocity, this happens in the second phase in the meter body. A magnetic field is generated due to the turbine blades rotating, the magnetic field pickup and alternating current (AC) voltage pulse is generated. Frequency is produced equal to volumetric flow.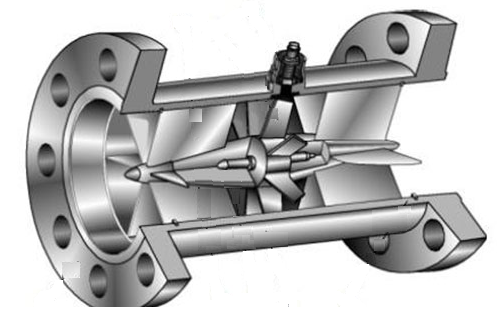 Specification
A turbine flow meter entails a stainless steel housing and rotor support. A rotor, rotor shaft and a journal bearing. All the component`s materials above are used to keep the mechanical integrity and accurate measurements of the fluids
High accuracy, TUF Flow meter for liquid can achieve 0.5% high accuracy, and for gas measurement, it can obtain 1.5% or 1.0% accuracy, the turndown ratio can reach to 10:1.
Different kinds outputs, it can not only provide 4-20mA output, pulse output, it can also supply Hart Protocol or Modbus RTU communications for process control purpose.
Common Industrial Applications
From gasses, liquids water in hydraulic fracturing operations from wellheads, turbine flow meters can measure everything. Common Industrial Application includes:
Turbine meters can be used to measure process water injected into and returned from the wellhead protect from cracking formation and scrubbing off older wells this process is known as water injection.Test and production is another example, it consists of a three phase separation process that aims to test the well and production measurement.
Disposal wells, this is where water produced from the well is stored, it's either tank or a pit for later disposal offsite. Turbine flow meters mostly measures water produced.
Turbine flow meters can be used to monitor the water and chemicals used to treat the water during treatment in hydraulic fracturing
Turbine flow are used in different numerous pipeline facilities, example offloading stations and chemical input.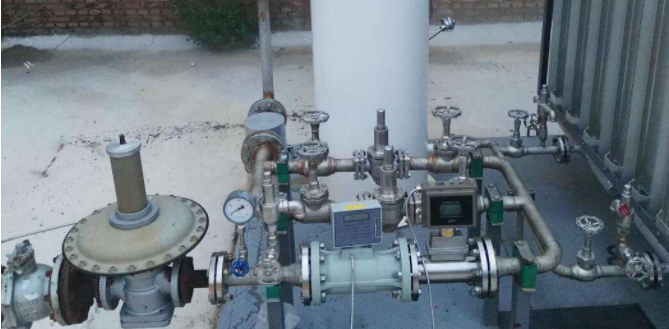 The above information supports the fact that turbine flow meters are capable to deal with tough conditions around different fluids and corrosive material.
The Benefits that Operating Companies get
These meters are simple to install, to operate and to maintain. The turbine flow meters are a reliable and cost effective way of getting the right flow data that is made in such a way that throughput is maximized and pressure drop is minimized.