How is Ultrasonic level meter working?
By measuring the principle of time difference, the microprocessor performs signal processing and precise calculation to measure the liquid material distance. Mainly measure the liquid level, such as river water level, wastewater level, canned liquid level, mud, etc. Ultrasonic level meter is widely used in sewage treatment, power plants, chemical plants, steel plants, pharmaceutical plants, wineries.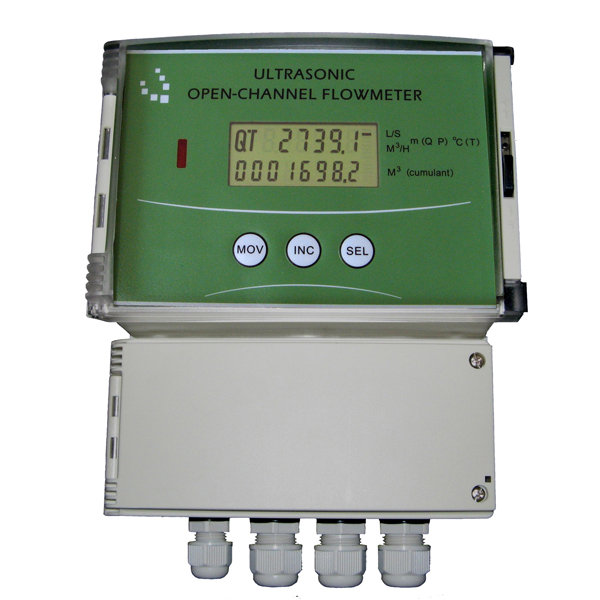 Technical features of ultrasonic level sensor
Non-contact level measurement, environmentally friendly, safe and convenient
Built-in temperature compensation, high measurement accuracy and stable operation
Low cost level transmitters comparing to radar level meter
What factors determine the ultrasonic level sensor price?
a. Level range
Silver Automation Instruments max supply 40 meters liquid level measurement, and obviously 40 meters ultrasonic level sensor is much more expensive than 5 meters level meter.
b. Solid level or liquid level?
HL series ultrasonic level meter can be used to measure liquid or solids, and for 5 meters liquid level sensor is also cheaper than solids level transmitters
c. Corrosive fluids or non-corrosive fluids
For non corrosive solids we can choose PVC ultrasonic level sensor, while for erosive liquid level measurement, we choose PTFE (Teflon) coated ultrasonic level sensor. PTFE ultrasonic sensor is costly than PVC ultrasonic level sensor.
d. Ultrasonic level transmitter functions
Whether level sensor with display or not?
Whether level transmitter with hart protocol or Modbus RTU RS 485 communication?
Whether ultrasonic level transmitters with alarm outputs? you need  2 alarms? 4 alarms? 6 alarms?
this functions also affect the price of ultrasonic level sensors, and the more functions , the more cost needed.
If you want to know more about price cost of ultrasonic level transmitter, welcome to send specific inquiry to Silver Automation Instruments get the cheap ultrasonic level sensor price.

Click below for more technical information about low cost ultrasonic level sensor.