Recently, we receive a request for milk flow meter, and customer prefers oval gear flow meter, here is the complete case, let's see it.
Milk Flow Meter with Printer Request
We are sensors & instrumentation company dealing in all sort of Industrial and process applications. One of my friends has given me your reference about
oval gear flowmeter
for milk application.
We are looking for the complete unit of Flowmeter + Large digit display + printer and the specs are as follows:
Could you please send me the pricing and datasheet for the same flowmeter with the following specifications?
Digital flow meter with flow printing device to be used in a Dairy milk processing factory
The inlet and outlet diameter shall be 38mm/38 mm
All the parts of Flow meter shall be AISI -316 grade hygienic food grade type
Milk Flow rate; 10,000 Litres /Hr
Operating Temperature : + 4 Deg C to 80 Deg C ( Because of CIP)
Flow rate pressure; 2 Bar,
Tri clamp type to easy installation to the milk line,. CIP cleaning provision.
Digital Display and letter size should be large enough to read at distance.
The flow meter shall be fitted with output cabling facilities to printer which is at 15 meters from the flow meter.
Do you have any suggestion or instruments to meet our demand? We prefer oval gear flow meter.
Feel free to contact me for any further questions you may have.
Answer:
Thanks for your inquiry and your trust in our products and company; we have some points to inform you before selection the instruments.
1)  Electromagnetic flow meter is a better choice to measure milk; also the price is much cheaper than oval gear flow meter.
We have a lot of application to measure milk flow by Electromagnetic flow meter with all stainless steel material.
2) The oval meter is much heavier than Electromagnetic flow meter, around 20 kg for DN40, while electromagnetic flow meter is around 9 kg.  So the shipping cost is higher for oval flow meter.
However we choose electromagnetic & Oval Gear both for your milk flow measurement for your reference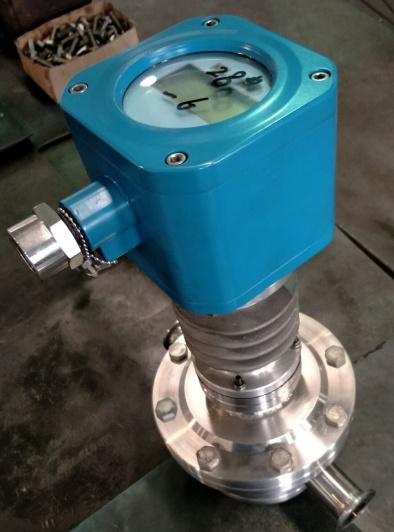 a.
Flow meter
a. 1
Electromagnetic Flow meter
SHD-SE13-40-E0-L1-S-H-P0-0-S0S2-H2-F2-G1-0 (sanitary type, tri-clamp,316SST housing material)
Catalog link:
http://www.silverinstruments.com/product/flow-measurement/electromagnetic-flowmeter.html
a.2
Oval gear Flowmeter
LC-SP-T2-C-40.2/-BELZ-2
Catalog link:
http://www.silverinstruments.com/product/flow-measurement/oval-gear-flowmeter.html
b. AJ series Flow totalizer +  printer
AJ series Flow totalizer :
http://www.silverinstruments.com/product/panel-meters/aj-flow-totalizer.html
Our flow totalizer may not have very large LCD as your request, see attachment picture for your reference.
And we supply 1 m cable between flow totalizer and printer.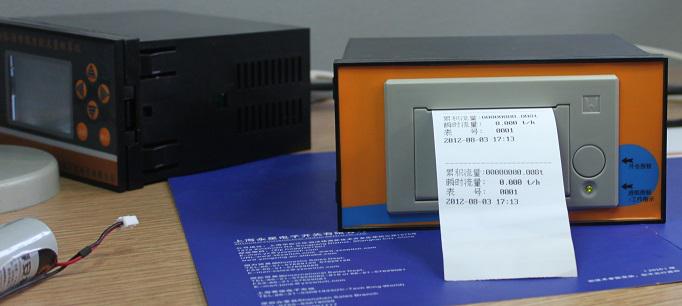 Flow totalizer and Printer
SILVER AUTOMATION INSTRUMENTS
is a China process instruments supplier, if you are interested in above flow instruments and flow computer price, you can send email to obtain.