Liquid turbine flow meters can be used to measure clean liquid with low viscosity , such as portable water, RO water, vegetable oil, diesel oil . we can also provide analogue and pulse outputs for the liquid turbine flow transmitters. In additions , our liquid turbine flow meters can have HART , RS485 for customers different demands. Below we list two applications , liquid flow meter to measure waste oil and diesel.
Waste Oil Flow Measurement By Turbine Flowmeter
Below we get an inquiry for economic flow meter for waste oil flow measurement, below is the information:
We require an economic Volumetric Meter or something else we could use to measure the volume of waste oil being pumped out through a 3/4" SS sch10 or sch40 pipe。
It needs to have an indicator and reset function.
The max. temperature would need to be able to go up to 180°C if on the front end.
The pipe goes up vertically about 1.2m, zig zags about 15m and drops down 1.2m before going into the tank.
However, we could put the meter at the end of the pipeline where it goes vertically into the waste oil tank, open vented.
The max. temperature would be around 90°C.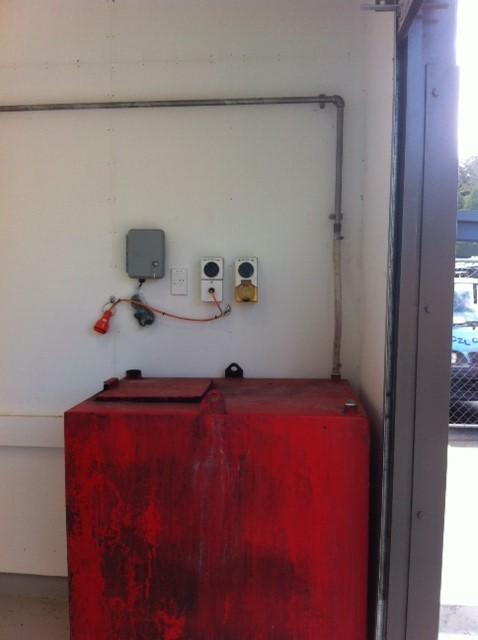 Flow rate would be around 14 - 28 litres per minute.
The oil does not contain any solids.
Do you have a simple flow meter for this application ?
Product: waste oil and accuracy request is only around 2-5% is fine
Operation Temperature : around 90°C
Flow range: 14-28 l/min
Wants indicator and reset function
24V DC power supply available.
Below is the technical characters of the oil:
Temp.
[°C]

Dyn. Viscosity
[mPa.s]

Kin. Viscosity
[mm²/s]

Density
[g/cm³]

90

14.588

17.467

0.8352

100

11.316

13.648

0.8291

After check your request and money budget for the flow meters ,we recommend our SLW series liquid flow meters, it can handle your application also meet your technical specifications, the cost is really cheap and the performance is really stable .
Liquid turbine flow meter
Model Selection:
SLW-15-C-05-S-S-E-T2-LW
SLW- Liquid turbine flow meter
15-Flow meter size L DN15
C-With display,4-20mA output ,24VDC power supply
05- 0.5% accuracy
E- Extended measurable range(0.4-8m³/h)
S- Housing material: 304SS
E-Explosion Proof: ExdIIBT6
T2-Working Temperature:-20-120℃
LW- Process connection: Thread connection
With reset button
Diesel Bunkered Flow Measurement By Turbine Flow Transmitter
We have the below enquiry for a diesel bunkered flow sensors, see below information:
" I'm looking for a Digital oil flow meter it will be used onboard a private yacht to measure the quantity of fuel being bunkered onboard. The flow transmitters should be 2 wire  and we need 4 – 20mA output, the flow range is 500 LPMThe current meter is a VEMM Tec Messtechnik - fully manual, this is on roughly 3-4" . pipe work There will be flanges to match up to still waiting on these details.
If you have anything that could do the job let me know.
Hi, see below proper type flow meters for your applications:
Liquid turbine flow meter
SLW-65-C-05-S-S-E-N-T1-FL
SLW- Liquid turbine flow meter
65-Flow meter size L DN65
C-With display,4-20mA output ,24VDC power supply
05- 0.5% accuracy
S- Standard measurable range
S- Housing material: 304SS
E-Explosion Proof: ExdIIBT6
N-Standard pressure rating 1.6Mpa
T1-Working Temperature:-20-80℃
FL- Process connection: Flange
If you need to know the price for above type liquid turbine flow meters, you can send email to us.