Coriolis flow measurement
works as a default technology in many scenarios involving applications since it provides excellent accuracy and immunity when it comes to processing variables (pressure, temperature, and flow profile). Never was
coreolis flow meter
popularly accepted until it eventually established itself in the marketplace following help from two applications.
The history of flow measurement in brief
When flow measurement started, it depended fully on mechanical flowmeters. The flow meters depended on a swept volume and the flow velocity to produce a measurement. Most of the early-generation flow sensors operated like a container and timer. This timer and the flow started together, and as the container got full, it ended. The fill time divided the flow volume, producing a flowrate.
As the flow persistently became more common, the technology advanced to sustain a system that filled and emptied the containers continuously instead of only dumping the filled containers.
The flow measurement systems had volume, time and movement joined together to make a flowrate. These were simple, less costly and easily-serviced meters that provided great performance.
With that, technology provided more electronic choices such as pressure based flow, open-channel level, vortex, magnetic, thermal mass etc. All these technological innovations offered improvements in reliability, accuracy, repeatability and ownership costs. Despite having their diverse advantages, no meter suited a variety of applications. These earlier meters still depended on volume - and velocity system, hence projecting errors each time it had to do with volume-changing process variables such as pressure, temperature or the velocity.
Coriolis flow measurement technology
There was skepticism regarding Coriolis flow technology's early iterations, unlike the prompt flow and methods of measuring weight. As the technology of Coriolis entered the marketplace, it appeared too good to be true. It seemed to be too good to be true because its accuracy level and flexibility of application was unprecedented. The hesitance to embrace the potential technology caused a hike in early Coriolis sensor prices.
However, the chemical industry began welcoming the Coriolis technology, when their trial installations proved that Coriolis meters were worth it as they were accurate in performance and better than any meters ever used before.
As for the oil and gas industry, precision and repeatability were not given a critical requirement in that initial petroleum business era. There were high profits, secure markets and measurement methods were time-honored when it came to transport, recovery, and processing.
Nevertheless, since the1970s, there has been a swift rise in the value of petroleum products, and that came with more severe governmental regulations to secure accountability in terms of measurements of flow rates.
That is when Coriolis flow sensors were experiencing substantial improvements in many levels, including accuracies and features for measuring densities and temperatures. Coriolis meters could also able to measure gases and liquid fluids, such as
CNG flow meter
.
Besides, when it came to gas voids present in the liquid flow stream, the flow measurement wasn't crippled anymore. The presence of intricate noise filters, as well as algorithms to lessen process noise, improved the Coriolis flow value even more.
Coriolis Benefits for Chemical Processing
Chemical manufacturers benefited from the use of Coriolis sensors because they ended the problem of frequent needs to adjust and tweak when it involved using many volumetric flow sensors in areas of conditional flow accuracy on the flow temperature and pressure of the flow.
Due to issues like endless adjustments, insufficiencies, and volumetric flow sensors requirements, Coriolis sensors came as a prospective way to curb costs of startups and services that the chemical industry really needed.
Additionally, lots of chemical processes rely on mass measurement for recipes. With Coriolis meters offering both mass and density measurement insitu, the chemical industry considered them very suitable for lots of applications for chemical processes, it is often used as
high viscosity flow meter
.
In the face of frequent shortcomings, requirements and adjustments of volumetric flow sensors, Coriolis sensors became a prospective way for the chemical industry to cut costs since they provided the chance to raise uptime and curb costs for starters and services.
Coriolis flow sensors are basically pipe pieces added to the process, and nothing does stick out to the flow stream. That shows the absence of interference in the process, hence reducing pressure loss, and allowing the sensors to be cleaned easily.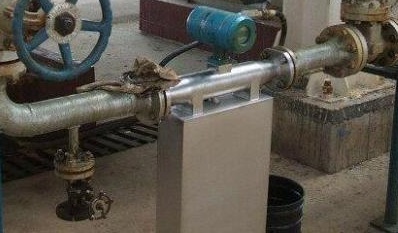 Benefits of Coriolis flow measurement for oil & gas industry
Coriolis has given the oil & gas industry a lot of advantages considering the essential flexibility that comes with the technology in a wide array of application scenarios. As regards exploration and production in the petroleum industry, sensors are employed to specifically dose process fluids as well as slurries in the drilling sites. Coriolis flow meer provides mass and density measurements which assures that both flowrate quality and quantity is delivered.
Petrochemical flows that come up in the site also get measured to get the quantity and quality. This also involves measuring water and gas content once separated. Besides, the custody of the oil or gas has to be transferred unfailingly, to a transport system or holding area like a pipeline, truck or rail.
Fiscal metering or custody transfer is tailored for Coriolis flow measurement, and the cutting-edge technology offers high-level accuracy in the industry as well as relative invulnerability that may result from errors initiated by changes in pressures, fluids, temperatures, etc. In the basic level, Coriolis meters usually function as the cash registers, making the oil & gas marketplace records.
When it comes to the processing domain of the oil & gas industry, the chemical industry shares the same benefits offered by Coriolis flow meter. When it comes to critical accuracies in temperature, density, mass and volume measurement, Coriolis offers reliable and stable performance. Concentration measurement is a major application here, with Coriolis sensors revealing fluid concentrations and also fluid properties through the instantaneous fluid density measurement. Coriolis flow sensor can offer process updates within only 10 milliseconds. The very data can offer data on the concentration of solids or a mixture percentage of two dissimilar fluids in the flow sensor.
Many industries use Coriolis flow sensors to support a variety of applications while the oil & gas and chemical industries were some of the first to adopt the technology early on. In the past years, the value of Coriolis to these industries has been quite incredible and keeps gaining traction as a measurement flow solution worth acquiring.