The
Coriolis mass flowmeter
is a mass flowmeter that uses the fluid mass flow to modulate the oscillation of the vibrating tube, that is, the Coriolis force principle. It is generally composed of a mass flow sensor and a transmitter. The Coriolis meter price is generally very expensive. After the customers receive the flow meter, they must pay attention to how to install them to get the best installation effect and measurement accuracy. Here is a brief overview of the Coriolis meter installation problem.
Liquid Measurement Position
This kind of installation is usually for liquid measurement, it is recommended to release and empty the gas that possibly stored in the pipeline of the Coriolis Mass Flow Meters before installation.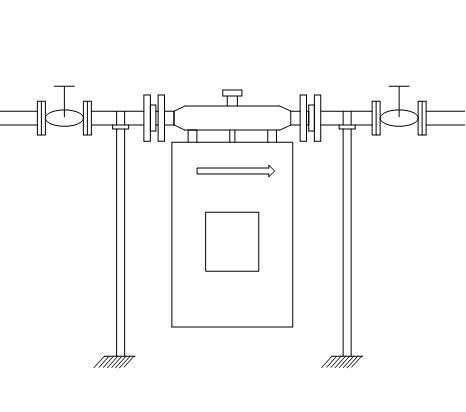 Gas & Steam Measurement Position
It is recommended to use the inverted installation for the measurement of Gas (e.g. steam). Because only in this way, the liquid that could possibly stored in the Coriolis Mass Flow Meters could be released and emptied.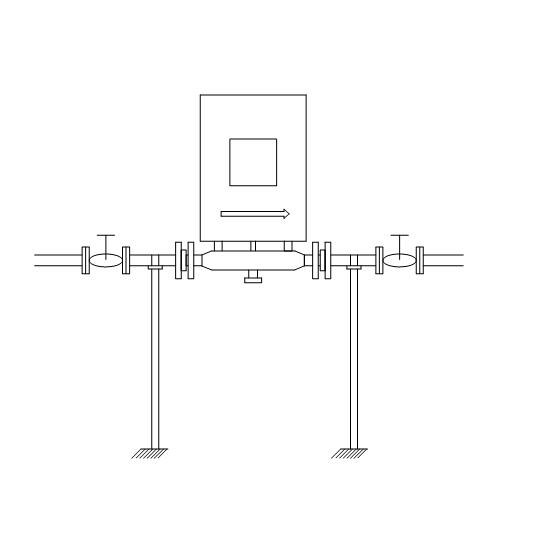 Liquid-Solids Measurement & High Viscosity Fluids Measurement Position
Flag- type installation is the installation way that the Coriolis Mass Flow Meter should be vertical to the horizontal line.
The measurement of suspension liquid, and the double-phase liquid of both liquid and solid is recommended to use the flag-type installation. E.g. For the liquid of easy solidification under the change of temperature, and for the liquid of high viscosity, it is required to empty the liquid left in the measuring pipeline after the measurement. The flag-type installation will not influence the measuring accuracy of the any types of liquid measured. But the direction of the measured flowing must be from bottom up.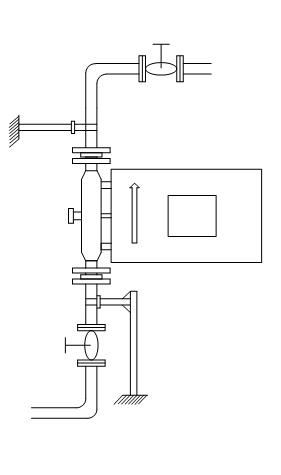 Micro –Size Coriolis Meter Installation
The Small Size Coriolis Mass Flow Meters' flow range is very small, while the requirement about the accuracy is high. In this way, then the stable mounting plate and bracket are needed. The installation of mounting plate and Coriolis Mass Flow Meter must be completely flat without any space. If not, please use the level bolt to adjust the balance. The installation of the tiny- size Coriolis Mass Flow Meters is shown as below: