Innovative Mass Flow Meter Manufacturers: Revolutionizing Flow Measurement
In the realm of precise flow measurement, the prowess of China's mass flow meter manufacturers has taken center stage. At the forefront of this movement is Silver Automation Instruments, a leading distributor of cutting-edge mass flow meters crafted by these innovative manufacturers. This article delves into the realm of mass flow meters, shedding light on their functionalities, applications, and the unparalleled advantages they offer. With direct access to the workshop, expedited delivery times, cost-effectiveness, and exceptional service response, Silver Automation Instruments is redefining the landscape of mass flow measurement instruments manufacture.
A Closer Look at Thermal Flow Meters: Unveiling Precision

Thermal flow meters
, a hallmark of mass flow measurement, find their niche in air and gas flow applications. Comprising a gas flow transmitter and a probe adorned with temperature sensors (RTDs), these air flow meters are meticulously designed to deliver unparalleled accuracy. The temperature sensors strategically positioned within the probe, particularly at the pins located at the probe's base, play a pivotal role in achieving precision of gas mass flow measurement.
Silver Automation Instruments proudly presents the SKR-100 series
mass flow meters,
a testament to Chinese flow meter manufacturers' dedication to accuracy, speed, and cost-efficiency. These flowmeters are engineered to facilitate swift, accurate, and economical gas flow measurements across an extensive dynamic range. Their unwavering reliability, coupled with long-term stability and immunity to zero-point drift, solidify their status as trusted tools in the field. At the core of every digital gas mass flow sensor lies a microsensor that operates on the calorimetric principle, harnessing thermal measurements to gauge gas flow rates with finesse.
Diverse Applications of Mass Flow Meters: Unleashing Potential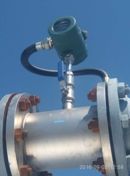 The direct accessibility to factory-fresh mass flow meters at Silver Automation Instruments opens the gateway to a myriad of applications. This accessibility, coupled with affordability, empowers customers to integrate mass flow meters across various industrial sectors. Notably, thermal mass flow meters play a pivotal role in measuring natural gas flow (non-custody transfer), as well as the flow of purified gases like oxygen, hydrogen, and nitrogen, where precise composition stability is paramount.
Elevating Precision with Coriolis Flow Meters: Beyond Boundaries
In addition to thermal mass flow meters, Silver Automation Instruments produce the
Coriolis flow meter
, a marvel of engineering that capitalizes on the modulation effect of fluid mass flow on the vibration of an oscillating tube. This Coriolis force phenomenon forms the crux of its operating principle, allowing for the measurement of mass flow rates with unprecedented accuracy. Comprising sensors and transmitters, this mass flow meter surpasses conventional limitations.
The Coriolis mass flowmeter boasts exceptional accuracy, rendering it impervious to the physical properties of the medium it measures. Furthermore, it eliminates the need for specific lengths of upstream and downstream straight pipe sections, enhancing its adaptability. The transmitter of the Coriolis mass flowmeter extends its capabilities beyond measurement, displaying and outputting crucial data such as mass flow rate, volume flow rate, density, temperature, viscosity, and concentration, all converted into signals like 4mA to 20mA, pulse signals, or bus signals. These attributes position the Coriolis mass flow meter as an indispensable tool across an array of industries, ranging from chemistry, pharmaceuticals, and energy to rubber, papermaking, and food. It emerges as the preferred choice for tasks such as proportioning, loading, and trade handover, seamlessly accommodating diverse media including mud, asphalt, resin, crude oil, fuel oil, molasses, and water.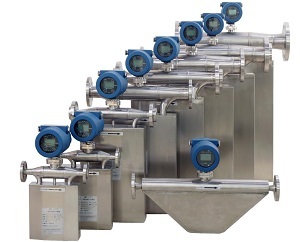 Innovating Mass Flow Measurement: A New Frontier
The realm of mass flow measurement has undergone a remarkable transformation, thanks to the ingenuity of Chinese mass flowmeter manufacturers. With an extensive range of thermal gas mass flow meter and Coriolis mass flow meters, these flow meter manufacturers have transcended conventional limits, delivering precision, affordability, and versatility like never before.
As industries evolve and demand accurate flow measurements to fuel their progress, these innovative mass flow meter manufacturers stand ready to revolutionize flow measurement. Their commitment to excellence, coupled with the advantages of swift delivery, competitive prices, and responsive service, ensures that businesses across the globe can access state-of-the-art solutions that empower them to succeed in an ever-evolving landscape.