What is the V-cone flow meter?
The V-cone flow meter is a differential pressure flow meter instrument.
It works under the principle that an obstruction in the pipe leads to an increase in flow velocity and a corresponding drop in pressure.
Differential pressure is brought about by a cone located in the middle of the pipe. This cone has a specified shape so it can flatten the fluid velocity profile in the tube. This, in turn, helps create a highly stable signal all across broad flow downturns.
You can work out the flow rate by measuring the difference between the pressure downstream of the cone through its middle section and the pressure upstream of the cone at the meter wall.
This dp flow meter can also turn a massive turn down, to create a low total 8;head loss,' and to operate with very short downstream and upstream straight pipe lengths.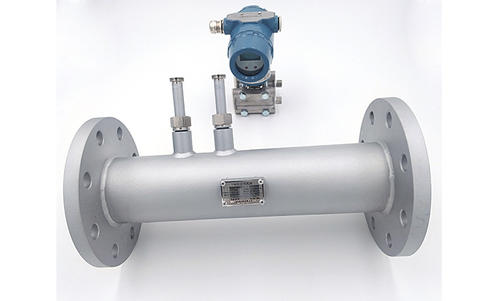 V-Cone Flow Meter Features
V-cone flow meters have no moving parts, a characteristic that enables them to work seamlessly even when it has particulates such as dust and sand. The no-moving parts sensor design rarely requires calibration.
They are also useful in retrofit and tight-fit installations due to their sturdy design and form. What's more, they have a wide flow range with high turndowns of 10:1.
Most models have a Patented Differential Pressure Flow Meter Technology that is exclusively for them. The technology, that is still relatively new, is leading to earth-shattering milestones, so to speak.
They also have a self-cleaning design feature that enables the measurement of dirty liquids.
V-cone flow meters can also have a line size range of 0.5" to 120" or even larger.
Their space-saver design lowers straight pipe runs by approximately 70%.
They boast International Manufacturing Standards and have remote monitoring capability.
Their long-life and minimal maintenance with low total charge of ownership make them a favorite among many.
Finally, they have a repeatability of +/- 0.1% and an accuracy of +/-0.5%.
V-Cone Flow Meter Applications
It has a patented cone design that allows it to work with short lengths of pipes in front and after the meter.
It is designed for today's challenging district HVAC, gas/oil production, wastewater, food & beverage, power and water, pharmaceuticals, and plastics applications.
Other applications where it is mostly used are: In natural gas measurement, in helium custody transfer, in maintenance-free handling of raw water wells, in the analysis of the flow of saturated steam in a continuous procedure, in compressor monitoring, and in replacing turbine meters in the spirits or alcohol manufacturing.
V-cone flow meter sizing
Silver Automation Instruments supply low price cost V-cone flow meter directly from China flow meter factory with rich experience, and we can provide V-cone flowmeter sizing once customer provide sufficient technical specifications.
V-Cone Flow Meter: Worth Your Money
The V-Cone flow meter is a gift of technology that is proving to make work easier. Most industries use it, while a few are still undecided on whether it is a perfect fit.
From the article, we have seen all you need to know about it, what sets it a step higher, and why using it can save you so much effort and time.
Are you worried about cost? Don't. It is cost-friendly and easy to use. Don't take our word for it. Buy one today and see the magic it can work for your business, as well as your peace of mind!